Multi-billionaire Elon Musk is putting Twitter building signs and other items from the company up for auction just weeks after the firm's rebranding as X.
Among the 584 lots on offer are coffee tables, outsized bird cages, and oil paintings of images that went viral.
Also listed are tens of desks and chairs, a DJ booth, and enough musical instruments to equip a band.
Since buying the social media platform last year, Mr Musk has cut thousands of jobs in an effort to lower costs.
One of the Twitter signs on offer is still fixed to the company's headquarters on 10th Street in San Francisco.
Last month, an attempt to remove a different Twitter sign was temporarily halted by authorities in San Francisco.
Two oil paintings of photographs that went viral on Twitter will also be auctioned.
The first is of Ellen Degeneres' star-studded selfie taken at the 2014 Academy Awards.
The other is of the image that then-US President Barack Obama tweeted when he was re-elected in November 2012. At the time it was the platform's most-liked tweet.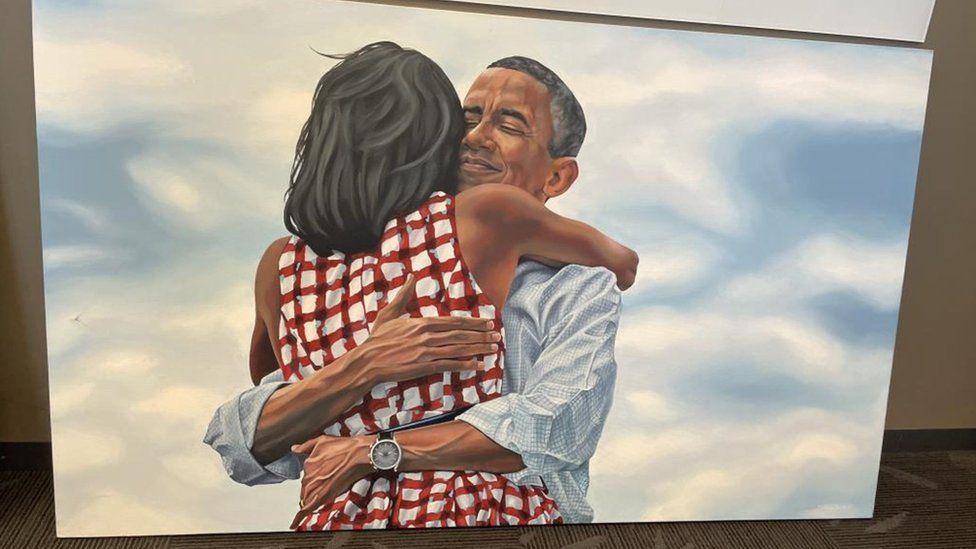 The auction also includes musical equipment ranging from guitars to drum kits and amplifiers, as well as a DJ booth with a controller, mixers and speakers.
The minimum offer for each lot is $25 (£19.70), according to auction house Heritage Global Partners.
Bidding begins on 12 September and is scheduled to end two days later.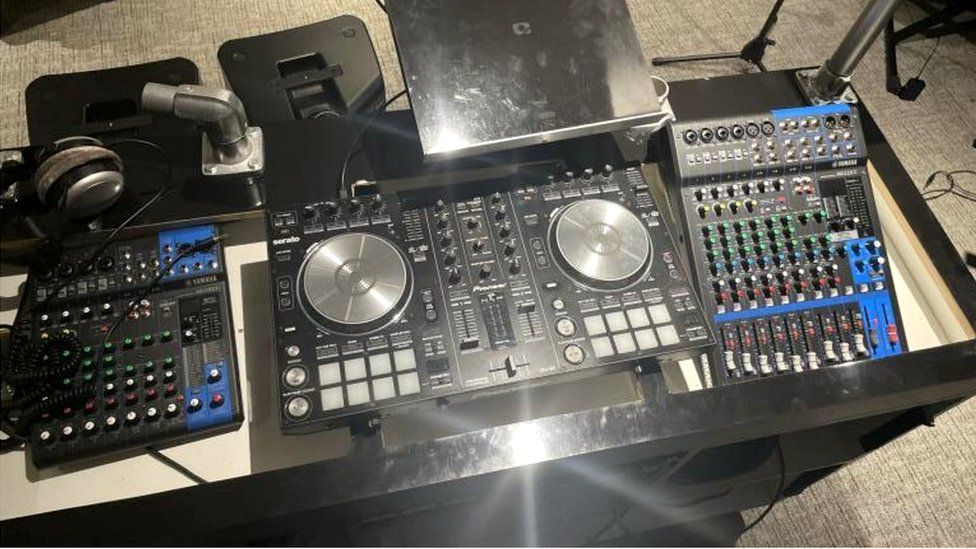 The auction comes after Mr Musk cuts costs at Twitter following his $44bn purchase of the firm.
Since buying Twitter, he has made major job cuts, including shedding workers who tracked abuse on the platform. The company has also changed how it verifies accounts.
Earlier this year, Twitter held an auction of hundreds of items from its San Francisco HQ.
A statue of its famous bird logo attracted the highest bid, selling for $100,000.
X did not immediately respond to a BBC request for comment on Thursday.
Comment Using Your Facebook Account